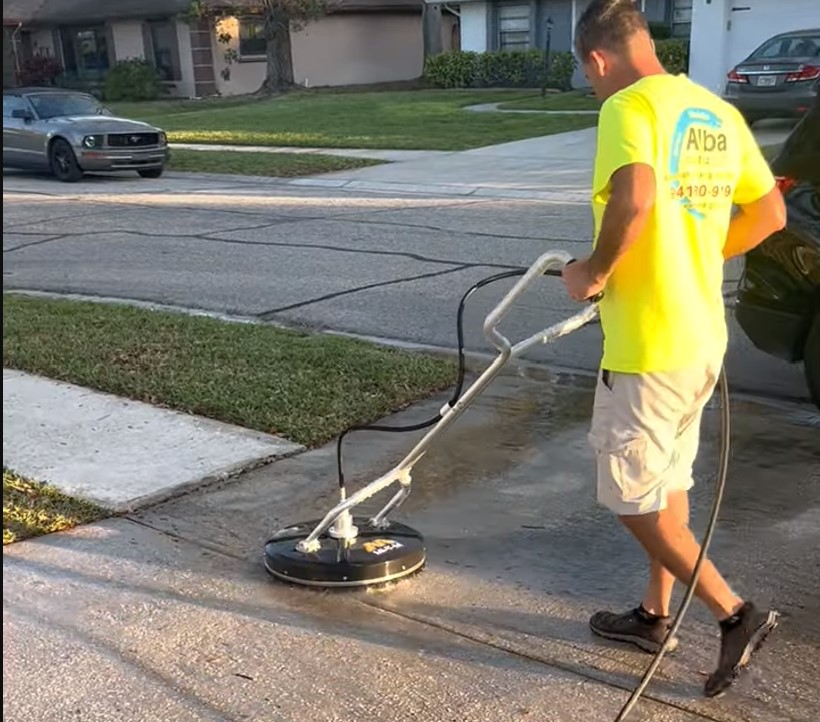 Florida's sunny climate, with its high humidity and occasional rain showers, can take a toll on the appearance of your home's exterior and sidewalk. Over time, dirt, mold, algae, and other contaminants can accumulate, leaving your property looking dull and worn. Thankfully, there's a simple yet highly effective solution to restore the beauty of your Florida home and sidewalks: power washing. In this article, we'll explore the benefits of power washing and why it's a must-do maintenance task for any Florida homeowner.
1. Instant Curb Appeal Enhancement
One of the most immediate and visually striking benefits of power washing your Florida home and sidewalk is the enhancement of curb appeal. The high-pressure stream of water can remove dirt, stains, and grime that have built up over the years, revealing the vibrant colors and textures beneath. As a result, your home and sidewalk will look as if they've been freshly installed, leaving a lasting impression on guests and neighbors.
2. Preventative Maintenance
Regular power washing isn't just about aesthetics; it's also a form of preventative maintenance. Mold, mildew, and algae growth on your home's exterior can lead to structural issues over time, and slippery sidewalks can be a safety hazard. By routinely power washing your property, you can prevent these problems from escalating, potentially saving you from costly repairs down the road.
3. Health and Allergy Benefits
Florida's humid climate provides an ideal breeding ground for mold and allergens. These contaminants can not only compromise your home's structural integrity but also affect the air quality inside your house. Power washing can help remove these allergens, improving the overall health and comfort of your living environment.
4. Eco-Friendly Cleaning
Using a professional power washing service ensures that the cleaning process is environmentally friendly. Many companies use eco-friendly cleaning solutions and techniques that minimize the impact on Florida's delicate ecosystem. So, you can have a clean home and sidewalk without harming the environment.
Power washing is a highly effective and transformative maintenance task that can breathe new life into your Florida home and sidewalk. It enhances curb appeal, prevents structural damage, promotes a healthier living environment, and does so in an eco-friendly manner. If you're looking to revitalize your property and keep it looking its best, consider scheduling a professional power washing service for your Florida home. Your home will thank you, and you'll enjoy the renewed beauty of your surroundings.
Visit our contact page to get our power washing services.