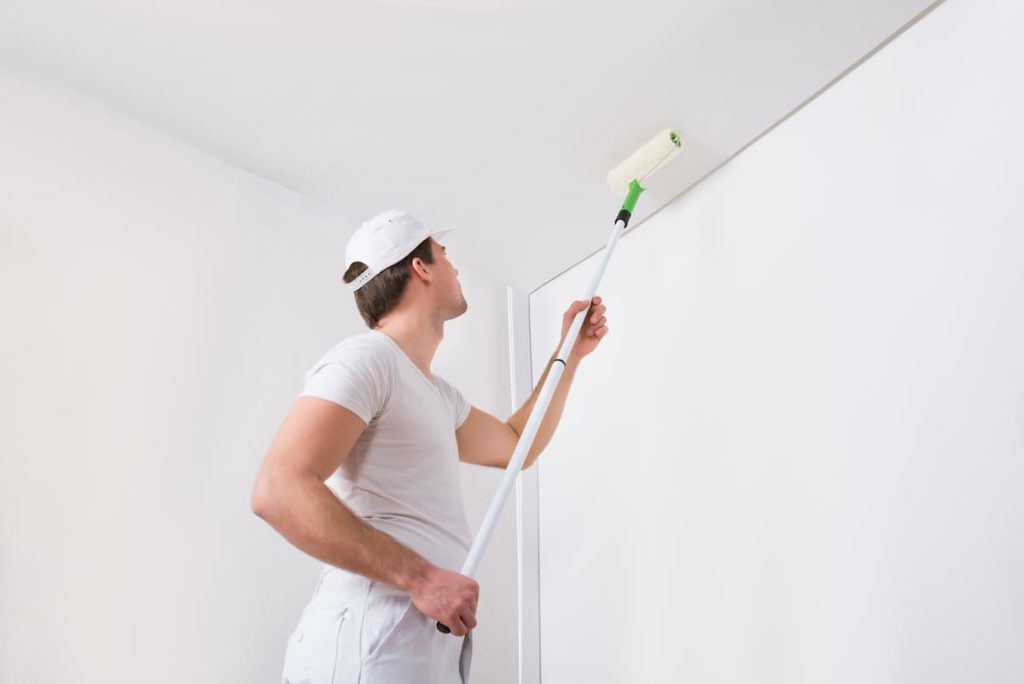 When it comes to interior design, the ceiling often remains an overlooked element. However, with the right paint color, you can transform your ceilings from ordinary to extraordinary, adding depth, character, and a touch of elegance to any room. We have the perfect team, paint colors, and services for your property. If you are considering a new paint color for your ceiling, read our blog to learn more about the best colors for each need.
Classic White: Timeless Elegance
A timeless choice that never goes out of style, white is a go-to paint color for ceilings. White ceilings create an illusion of space, making the room feel larger and more open. They also reflect natural and artificial light, brightening up the entire space. Whether your walls are a neutral tone or a bold color, a white ceiling will effortlessly complement any style, making it an excellent choice for both traditional and contemporary interiors.
Pale Neutrals: Subtle Sophistication
If you desire a softer alternative to stark white, consider pale neutrals for your ceiling. Colors such as light beige, soft gray, or warm taupe offer a hint of color while maintaining a serene and sophisticated atmosphere. These subtle hues add depth to the ceiling without overpowering the rest of the room, creating a cohesive and calming ambiance. Pale neutrals work particularly well in rooms with ample natural light, as they enhance the play of light and shadows.
Bold Accents: Making a Statement
If you're feeling adventurous and want to make a statement, consider painting your ceiling a bold accent color. This approach works best in rooms with high ceilings or architectural details that can be highlighted. Jewel tones like emerald, green, deep navy, or rich plum can add a touch of drama and sophistication to your space. When using bold colors on the ceiling, it's crucial to balance the rest of the room with more neutral or subdued tones to avoid overwhelming the overall design.
We'll Do the Dirty Work…:
Are you ready to fall in love with your property's paint colors? Visit our contact page to book our painting services. We paint for residential and commercial properties including power washing. We have been able to help many of our clients meet their needs and are ready to help you. Get in touch with us today!