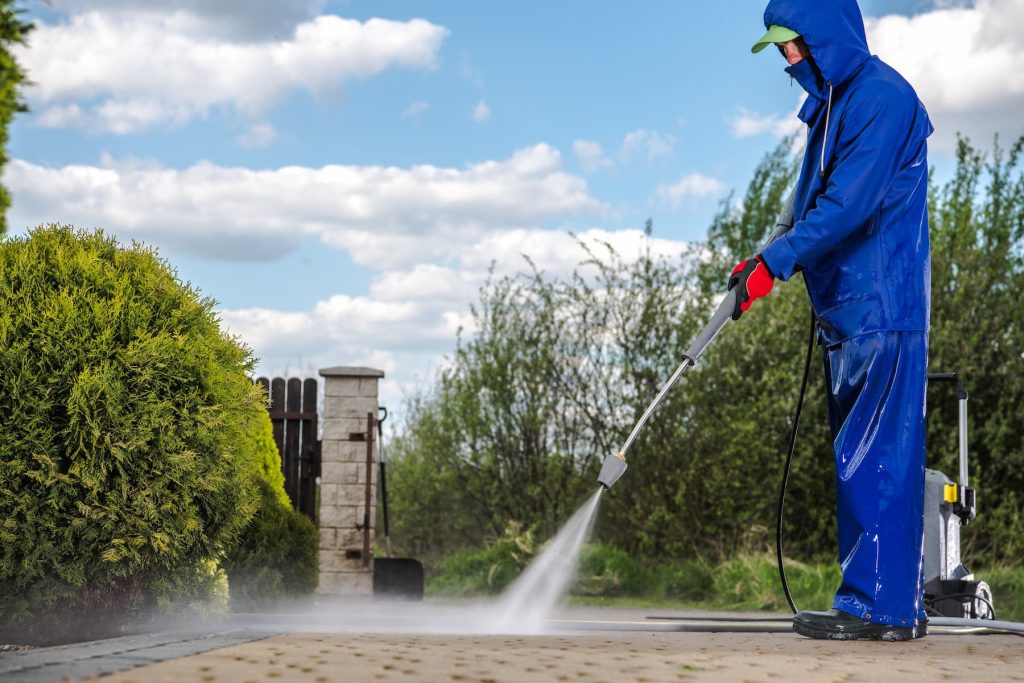 When it comes to painting a commercial building, the importance of proper preparation cannot be overstated. One crucial step in this process is power washing the building's exterior. Power washing is not just an optional convenience; it's a crucial prerequisite for a successful and long-lasting paint job. In this article, we'll delve into why power washing a commercial building before painting is absolutely crucial for achieving exceptional results and preserving your investment.
1. Removal of Surface Contaminants: Over time, commercial buildings are exposed to a range of environmental contaminants such as dirt, dust, pollutants, mold, mildew, and algae. These substances not only mar the appearance of the building but can also affect the adhesion and durability of the paint. Power washing effectively removes these contaminants, creating a clean and smooth surface for the paint to adhere to. This not only enhances the aesthetic appeal but also ensures that the paint will bond properly, resulting in a longer-lasting finish.
2. Increased Longevity of Paint: Power washing is not just about preparing the surface; it's also about extending the life of your paint job. A clean surface allows the paint to form a tight bond with the building's exterior, preventing premature peeling, cracking, or chipping. This means that your commercial building will not only look great after painting, but the results will also endure the test of time, saving you money on frequent repaints and touch-ups.
3. Enhanced Health and Safety: In commercial spaces, there can be instances of the buildup of hazardous substances like mold, mildew, and algae. These contaminants not only pose health risks to occupants but can also create slippery and dangerous surfaces. Power washing not only removes these health hazards but also improves the safety of the building's exterior. Clean and well-maintained surfaces are less likely to become slippery or cause accidents, which is crucial for maintaining a safe environment for employees and visitors.
Ready to Transform Your Commercial Building? Contact Alba Painting for Expert Power Washing Services.
If you're planning to paint your commercial building and want to ensure a flawless and long-lasting finish, don't skip the crucial step of power washing. For professional power washing services that prepare your building's exterior for a stunning paint job, contact Alba Painting today. Our team of experts specializes in commercial painting and power washing, ensuring that your project is executed with the highest standards of quality and professionalism. Don't compromise on the longevity and appeal of your commercial property—reach out to Alba Painting now and experience the difference that proper preparation can make.