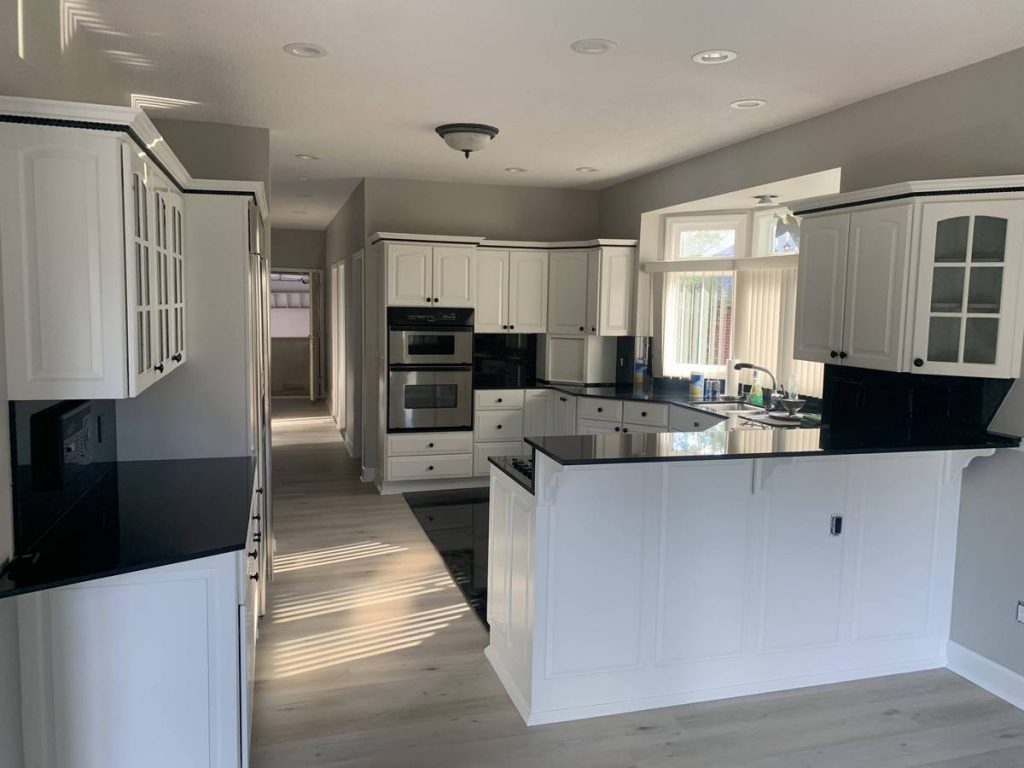 As the temperatures drop and cozy indoor moments become a cherished pastime, it's the perfect opportunity to embark on home improvement projects. What better way to brighten up your living space during the gray and chilly days than with a fresh coat of interior paint? With a plethora of design possibilities, room-specific tips, and color choices, your home can undergo a remarkable transformation. In this article, we'll explore the advantages of winter interior painting and share insights from Five Star Painting featured on The Weather Channel.
Too Chilly for Outdoor Painting: First, let's address the logistics of winter painting. If you've contemplated sprucing up your home's exterior, the cold weather might pose a challenge. The ideal temperature range for exterior paint application is between 50°F (10°C) and 95°F (35°C), with the midpoint of this range being the sweet spot for paint to set properly. This is where the weather becomes a significant factor in your exterior home improvement plans. When the temperature dips below 55°F (12.778°C), the paint's curing process slows down, resulting in extended drying times. This delay can lead to inconveniences like insects, dirt, grime, and debris adhering to the paint surface. Furthermore, improperly cured paint is more susceptible to issues such as cracking, peeling, and chipping, which can reduce the overall longevity of the paint job.
4 Compelling Reasons for Winter Interior Painting: While the winter weather may be frightful outside, it creates an ideal environment for interior painting. Here are four compelling reasons to consider interior painting during the winter season:
Temperature Perfection: During winter, most homeowners maintain their indoor temperature between 65°F (18.33°C) and 80°F (26.66°C). Coincidentally, the ideal temperature range for paint curing falls within the 70s°F (20s°C), aligning perfectly with the majority of indoor climates.
Windows Can Stay Closed: A common misconception is that during interior painting, windows must remain open to dissipate toxins and odors. However, with low-VOC (volatile organic compounds) latex paint, which is less toxic and has a milder odor, there's no need to open windows. This makes winter painting a convenient and comfortable option. It's worth noting that outdated oil-based paints, high in VOCs, should be avoided year-round due to their toxicity.
Faster Drying Time: Winter's drier air accelerates the paint drying process. This means you won't have to wait endlessly to move your furniture back into the freshly painted rooms, allowing you to enjoy your updated space sooner.
Easier Scheduling: Many homeowners mistakenly believe that all painting projects should be reserved for warmer seasons. Consequently, professional painters, including our Five Star Painting teams, experience lower demand during the winter. This results in a more flexible schedule for your project, with quicker job scheduling compared to other seasons. Winter becomes an excellent time to take advantage of professional painting services.
Don't let the winter chill deter you from enhancing your home's interior with a fresh coat of paint. The season's ideal temperature range, low-VOC paint options, faster drying times, and more accessible scheduling make it the perfect time for interior painting. Transform your living space into a warm and inviting haven with the help of Five Star Painting, and embrace the charm of your freshly painted home all winter long.