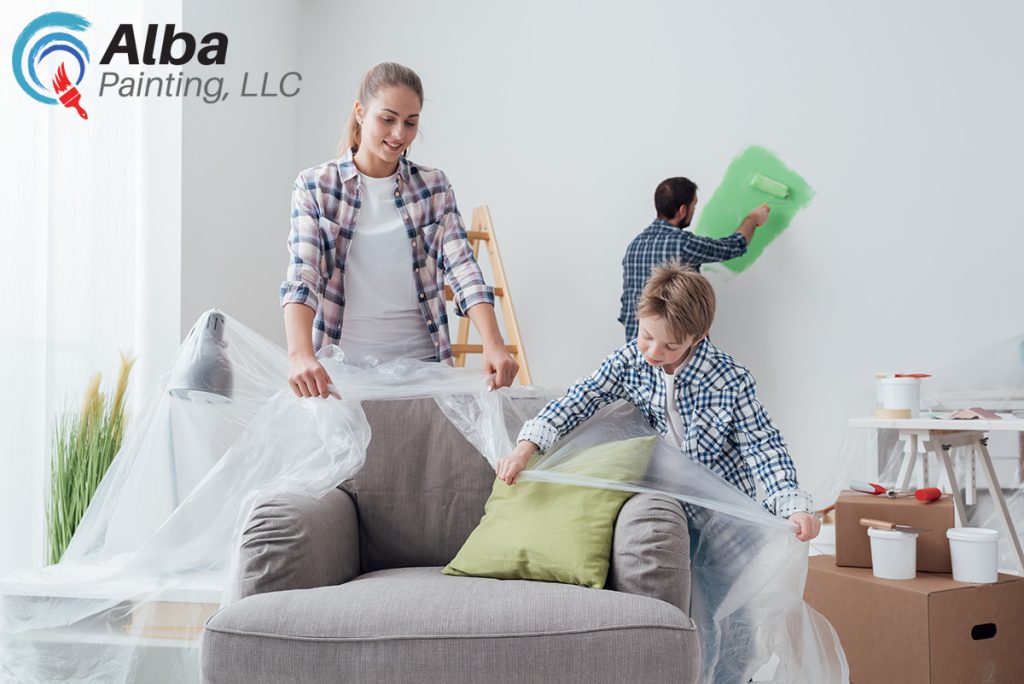 Alba Painting is sharing these painting preparation tips to make your next project easier than ever! Read our tips below to excel on your next project.
Purchase higher quality materials
If you're painting a room in your home, you want it not only to look good, but you want it to last. A high-quality paint will not require extra coats, will look amazing on your walls, and will last longer. Combine that with a good brush and roller, and your paint job is bound to last beautifully.
Cover your furniture and valuables
If you have items in the room you don't want paint on; drop cloths are the solution! These will protect items in your home from getting unwanted paint marks on them while you complete your project, and they won't break your budget either. You are going to need a few of these to cover the floor and more.
Patch up your walls
Before you paint, it is essential to prep the surface you are painting to check for any cracks, holes, or marks that may cause issues. Grease or stained spots can be brushed with soap and water. Holes and damages can be covered in spackle and then sanded and painted over. If you don't complete these crucial steps, then your paint job may be left looking unpleasant in those areas.
Remove light and outlet covers
This step is super easy and is essential to your project. Don't leave areas behind the coverings unpainted. This will create more work for your next paint job and will look unprofessional.
Wait for dryer days
When the weather is humid and damp, paint takes longer to dry and drips more consistently. Avoid humid weather for the smoothest outcome on your paint job.
Know your wall's texture
Walls with more texture will require a thicker nap on your rollers, and less texture will also require a thin nap. Keep this tip in mind when purchasing your paint supplies.
Now that you are a painting expert, you are ready to begin your painting project. If you have any questions and need a painting professional, contact Alba Painting LLC! No project is too big or too small for our hardworking team. Call today at 586-251-6563!