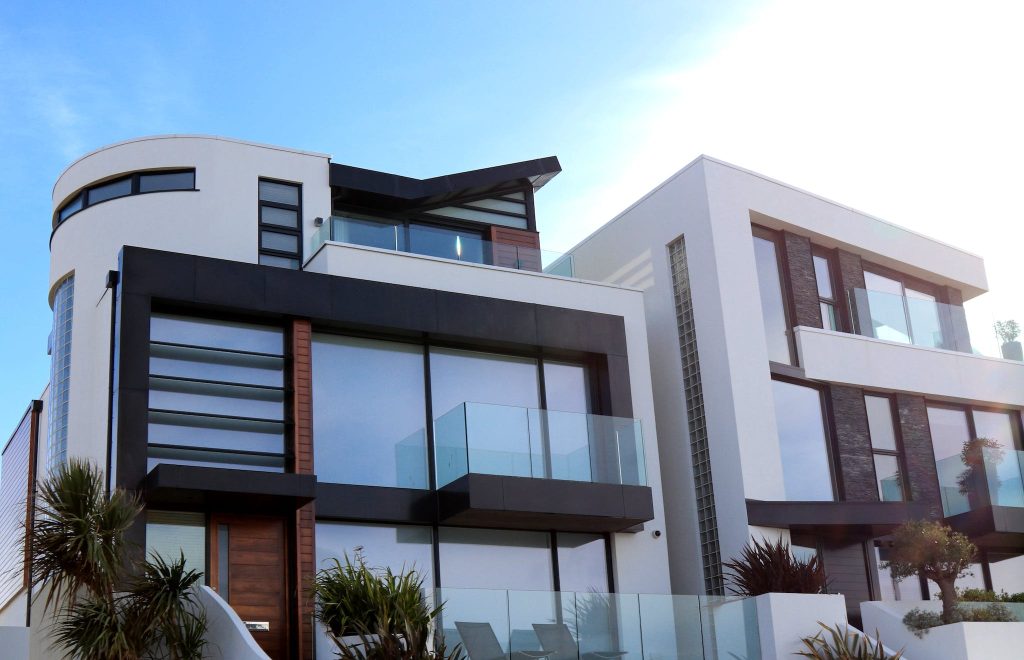 Brick homes exude timeless charm and character, but selecting the ideal paint color to complement their unique beauty can be a challenging task. The right paint color has the power to breathe new life into your brick exterior, enhance curb appeal, and even increase the value of your home. In this article, we'll explore a range of exterior brick paint color ideas and provide essential tips to consider before painting your brick home.
5 Top Choices for Exterior Brick Paint Colors:
Bold Black: Bold black is a striking and dramatic choice for painting your brick exterior. It can give your house a contemporary twist, breathing new life into even the most traditional or aging homes. However, bear in mind that dark colors, while visually stunning, tend to absorb heat and may be more prone to moisture-related issues.
White: White is a perennial favorite for brick house exteriors due to its timeless and clean aesthetic. This neutral color can make faded bricks appear brighter and more vibrant. Lighter colors like white also tend to retain their vibrancy longer, ensuring your paint job stands the test of time.
Light Gray: Light gray offers a classic and sophisticated appearance, providing depth to your brick facade. Whether you opt for a warm or cool gray, this shade acts as an ideal canvas for accent colors and landscaping to pop against. Consider making a statement with a contrasting front door color or boldly colored flowers.
Sage Green: Sage green is gaining popularity among homeowners for its natural and soothing look. Earthy greens with tan or olive undertones seamlessly blend with your surroundings, creating a tranquil retreat right at your doorstep.
Bold Navy: Bold navy brings sophistication and elegance to any architectural style, imparting a refined touch to your home's exterior.
What to Consider Before Painting Your Brick Exterior:
Is painting a brick house a good idea? Painting your brick home can be a fantastic way to update its appearance and enhance curb appeal. It can also conceal stains and discolorations. However, once the job is complete, it becomes challenging to restore the brick to its original condition. Properly applied paint can protect your exterior from deterioration and fading due to exposure to the elements. Since brick is porous, improper paint application can trap moisture and cause damage. It's advisable to hire a professional painting service with experience in painting brick to select the right paint and prepare the surface properly.
Can you paint red brick? Yes, you can paint red brick, or brick of any color, provided you have the necessary expertise and tools or hire a professional service to do it correctly.
How long will painted brick last? The longevity of painted brick depends on factors like paint quality, brick condition, local climate, and maintenance. When properly painted and maintained, it can last for 10 to 15 years.
Does painting brick lower home value? Painting brick can either decrease or increase home value. If low-grade paint is used, if the surface is inadequately prepared, or if the application is uneven, it has the potential to lower home value. When done correctly, it can boost your home's appearance and overall value.
Why Choose Five Star Painting for Your Exterior Brick Painting:
Five Star Painting professionals boast decades of experience and possess the right tools to ensure your brick exterior looks its best from the very first brushstroke. We use top-quality paints from renowned brands like Sherwin Williams, Benjamin Moore, and Behr to guarantee long-lasting results. Our specialists meticulously prepare your brick surface, select the ideal paint and equipment, and ensure an even application, delivering a superior finished product.
Transform your brick home's exterior with a fresh coat of paint, and watch as its charm and curb appeal reach new heights. Choose Five Star Painting for a top-notch painting experience that leaves your brick home looking stunning for years to come.
Learn more about our residential brick painting and exterior home painting services.
Give us a call or contact us online.