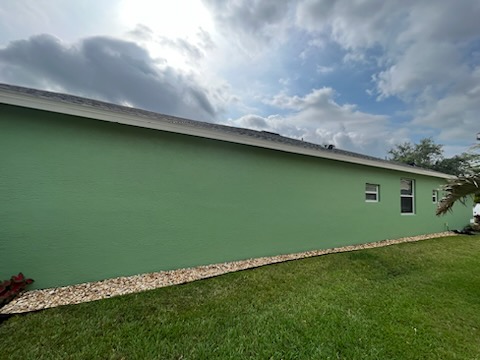 When it comes to home improvement projects, many homeowners tend to focus on the interior of their houses, often overlooking the importance of the exterior. However, the exterior of your home plays a crucial role in creating a lasting impression and boosting its overall curb appeal. One of the most effective ways to enhance your home's exterior is by giving it a fresh coat of paint. In this article, we'll explore five compelling reasons why you should consider painting the exterior of your home.
1. Enhance Aesthetic Appeal
The most obvious reason to paint the exterior of your home is to improve its visual appeal. Over time, exposure to the elements can cause your home's paint to fade, peel, or become discolored. A fresh coat of paint can instantly revitalize the look of your home, making it stand out in your neighborhood. You can choose from a wide range of colors and finishes to match your personal style and make your home uniquely yours.
2. Increase Property Value
Painting your home's exterior isn't just about aesthetics; it can also have a substantial impact on your property's value. A well-maintained and attractive exterior can significantly increase the perceived value of your home. If you're considering selling your property in the future, a freshly painted exterior can make a positive impression on potential buyers and potentially lead to a higher selling price.
3. Protect Against the Elements
The exterior of your home serves as a protective barrier against harsh weather conditions, such as rain, snow, and UV rays. Over time, exposure to these elements can cause structural damage and wear down the surface of your home. Painting the exterior provides an additional layer of protection, preventing moisture from seeping into the wood or siding, and helping to preserve the integrity of your home's exterior.
4. Prevent Rot and Decay
Wooden components of your home's exterior, such as siding, trim, and decks, are particularly vulnerable to rot and decay if left unprotected. A high-quality exterior paint or stain can act as a barrier against moisture and insects, preventing these issues from compromising the structural stability of your home. Regular maintenance through painting can save you from costly repairs down the road.
5. Improve Energy Efficiency
Did you know that the color of your home's exterior can impact its energy efficiency? Light-colored paint reflects heat, keeping your home cooler in hot weather, while dark colors can absorb heat, making it warmer in cold climates. By choosing the right paint color and finish, you can potentially reduce your energy bills and create a more comfortable living environment.
In conclusion, painting the exterior of your home is a worthwhile investment that offers numerous benefits. From enhancing its aesthetic appeal and increasing property value to protecting against the elements and improving energy efficiency, there are compelling reasons to consider giving your home a fresh coat of paint. So, if you're looking to boost your home's curb appeal and make a lasting impression, consider reaching out to a professional painter and embark on this exciting home improvement journey. Your home—and your neighbors—will thank you for it.
Visit our contact page to get our painting services.