Alba Painting LLC provides professional power washing services that will leave your building looking cleaner than ever before!
Maintaining the exterior of commercial buildings is crucial, and part of that upkeep involves ensuring that the building's exterior is in excellent condition. One of the most effective ways to achieve this is by power washing the building before painting.
Power washing is a process that utilizes high-pressure water to eliminate dirt, debris, and other accumulated substances from the surface of a commercial building. Such buildup can cause paint to peel and chip, making it essential to remove it prior to painting.
Power washing is also vital for the health of individuals working in the building. Commercial buildings can harbor bacteria and germs, so power washing helps eliminate these harmful contaminants.
If you plan on painting your commercial building, make sure to schedule a power washing session beforehand!
What is power washing and why is it important?
Power washing is a process that employs high-pressure water to remove dirt, debris, and other buildup from the surface of a commercial building. This buildup can lead to paint deterioration, so it's crucial to eliminate it before applying fresh paint. Power washing can restore the appearance of a building by getting rid of dirt and grime that have accumulated over time. Additionally, power washing helps protect the integrity of underlying surfaces, such as wood or bricks. The high-pressure water effectively removes any mold or fungal growth, preventing further damage.
How does power washing prepare a commercial building for painting?
Preparing the surface is a crucial step before painting a commercial building, and power washing plays a significant role in this process. Power washing removes dirt, debris, mold, and other buildup present on the building's surface. This ensures proper adhesion of the paint and an even application. Additionally, power washing eliminates any remaining dirt or grime, providing a clean canvas for painting and ensuring a job well done. It can also address chipping or peeling paint, making it easier to apply a new coat. Power washing helps smooth out uneven patches, creating an ideal surface for the fresh paint.
How often should a business power wash its building?
In general, a commercial building should undergo power washing at least once a year. This frequency ensures that the building's surface is thoroughly cleaned and protected against any buildup that could cause paint peeling or chipping. Additionally, it's advisable to schedule power washing after significant storms to remove any dirt, debris, or mold that may have formed during the storm. Overall, power washing maintains the building's exterior in good condition and prolongs the life of the paint job.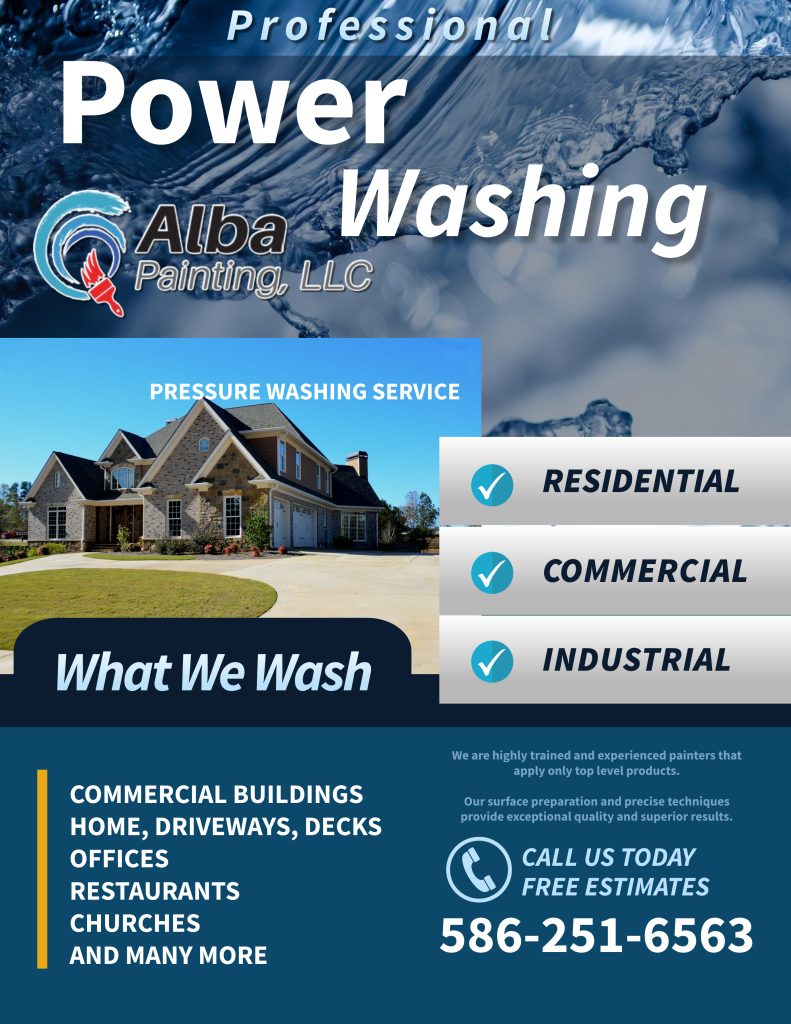 Power washing a commercial building before painting is a crucial step in ensuring a proper job and preparing the surface adequately. It effectively removes dirt, debris, mold, and other buildup from the building's surface, allowing the paint to adhere properly and ensuring an even application.
If you require expert power washing for your commercial building, please visit our contact page to connect with our team of professionals. We're excited to assist you with your painting needs.